Honing Wheel Redressing Service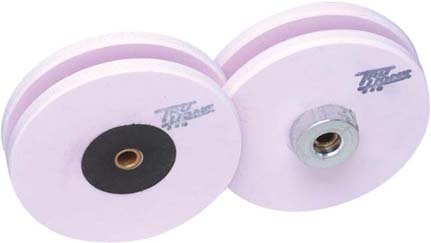 Send your used Tru Hone Honing Wheels to us and if they are large enough we will redress them.
Before sending your honing wheels, measure from the center of the honing wheels to the lowest point on the honing wheels. If it measures 1-3/8" (3.5cm) or more, the honing wheels should be large enough for redressing.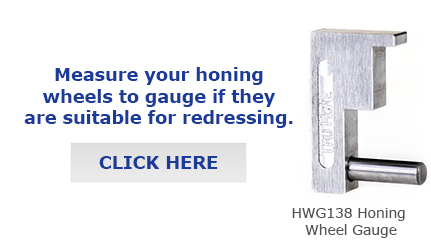 CHARGES
1-5 sets = $14.50/set
6 sets or more = $13.05/set
Plus Shipping
SHIP TO
TRU HONE CORPORATION
1721 NE 19th Avenue
Ocala, Florida 34470 USA
PAYMENT
We accept Mastercard, Visa, American Express and Discover.
CONTACT US
Fax: 352-622-9180